As we get into the winter months, it's that much more important that your car starts each and every time you need it to. The last thing you want to have happen is be stranded on the side of the road because your old battery won't start. Because of this, when you are shopping for car batteries, you want to make sure you find reviews that will tell you what you need to know. You are also going to want to make sure that you take price into account but that can't be the most important part of what you are looking for in new car batteries. At the same time, you want to make sure that when you are looking at reviews, that you aren't just picking the most expensive car batteries just because that is the most expensive price.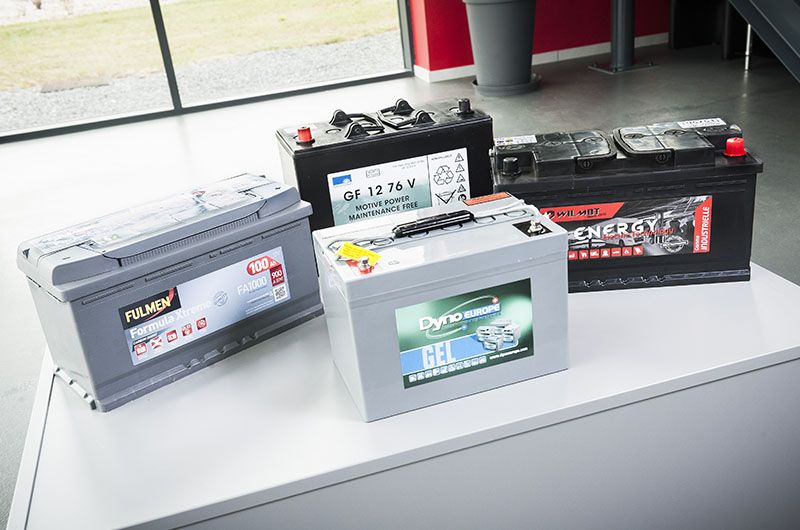 You are going to want to make sure you are taking literally everything into account when you are out shopping for the right battery. The fact of the matter is that this is something that is going to be lasting you for a good long while if you are lucky. This choice isn't about this month or next. The choice is about making sure you don't have to make that choice for years to come.
When it comes to car batteries, the Duracell Ultra 12V is yet another one of those batteries that is going to be trusted by the public thanks to the brand name it carries. Reviews of this battery tend to be a bit mixed depending on where you're looking but for the most part it's considered one of the more dependable units out on the market. The price tag for this one is also something that anyone looking to get a new battery is going to be able to stomach without too much worry. Selling for somewhere in the neighborhood of just under $100, this isn't going to break the bank. It's also not the cheapest battery out there. The thing to remember is that when you are looking for something like this, saving money is not always a good thing. You don't want to go with some off-brand unit in order to save $20. When you are looking at brand names, Duracell is always going to be one that people trust on its face. These batteries are what Duracell calls "deep cycle" which means they are absolutely supposed to be for everyday use and they will work hard to power your car.
Coming in several different group sizes, the Autocraft AGM platinum line of car batteries are considered among the best of the best. Those who want to get this kind need to keep in mind that they are going to be paying a rather stiff price. These batteries, depending on the group size are going to be between $175 and $200 at most retailers. That's big step up from what we're seeing in the Duracell MSRP. These units are specifically designed to help with vehicles that are a little more power hungry than normal. It's suggested these should be purchased if you're someone who runs electrical accessories off the car battery.
The Optima batteries 8020-218 D35 Yellow top is yet another line of AGM car batteries that are going to come in handy if you happen to be driving a car that is running quite a few accessories. The prices are also going to be a bit higher than what you will see with some other batteries, as it can run as much as $275. The battery is said to have premium cranking power along with a nice recharge rate that will make sure you aren't worried about being stranded on the side of the road in the dead of winter.
These Optima Batteries 8020-164 35 Redtop car batteries are not so much for helping you run multiple devices in your car, but rather for making sure that your car starts every time. This unit has been rated as having one of the strongest 5 second starting burst on the market. What that means to you is that you aren't going to be having to turn that key and hoping that the vehicle is going to start. It should roar to life with plenty of power. The red tops also have even better recharging capabilities than their yellow top compatriots and have been billed as completely spill proof when talking about the battery acid.
These batteries are said to have as much as two times the life of your standard battery thanks to it's proprietary PowerFrame tech. This is one of those batteries that is supposed to have good starting power even when talking about low temperatures. At the same time, those who are thinking about getting the ACDelco 48AGM BCI Group 48 battery should indeed consider where it is they are living. While these won't have any problem starting if you're living in Minnesota, living in a place like Tempe, Arizona is going to actively add to the life of the battery. Price wise, these are right in the middle of the pack, usually coming in around $170.
The XS power D3400 XS Series 12V is boasting a higher price tag than many of the car batteries on this list, though it doesn't appear it offers a ton more than what you can find from other AGM (Absorbed Glass Mat) batteries on this list. If there is one thing that sets this apart from some of the other competitors, it's that it offers ultra low internal resistance, which means it can be mounted in a vehicle any number of different ways. This comes in handy if you are building a vehicle that is going to get you to and from work. It's also quite vibration resistant, which means it won't be pulling on the cables and wearing them down.
The Odyssey PC680 Battery is going to be on the cheaper end when it comes to price, with the normal MSRP right around $150. It's more than what Duracell is asking for, but lower than almost any of the other car batteries on this list. These units boast a much longer deep cycle (as much as 70 percent) than other deep cycle batteries. That makes the price that much more attractive when you're looking at other deep cycle batteries on this list that are running almost $100 more. It also boasts the highest recharge efficiency rate of any sealed car battery on the market.