Few people tackle the job of painting their house themselves. But they also don't always know how best to go about hiring someone to do it for them. There are a few things that they can do to make it easier and get quality work done quickly. Here are five tips to hiring a house painter.
1. Meet with several contractors
They should ask friends and family for references, and meet with at least three different contractors before hiring anyone. Meet with them at the home so they can get an estimate, and pay attention to how long he takes to assess the home. The longer it is, the more accurate the assessment, and the more accurate the estimate will be.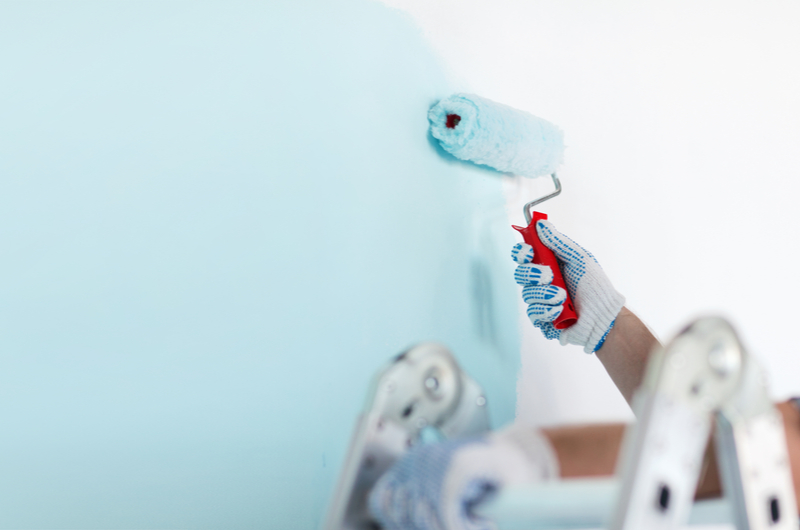 2. Check references and past work
Even if the referral came from a trusted friend or family member, checking references and other previous clients is always a good idea. People should ask for at least three references from previous clients, and photos of the work to make sure that it matches what they have in mind.
3. Be clear about expectations
Often, when people want their home painted, they don't really think about all the steps involved. But it's important to consider all the possibilities, and be clear about what they expect. Do they expect the house painter to scrape off old coats before applying new? What about primer, or fixing any damage or holes that may be on the home? How many coats do they want? All of these things need to be explicitly discussed and outlined, so the contractor can give an accurate price. The more work done, the higher the cost, and most people don't want to be caught by surprise later.
4. Consider credentials and confirm insurance
While membership in a union or trade or local business group is not a guarantee of quality, it does show that the contractor is committed. Homeowners should also confirm licensing, and that the contractor has both liability and workers compensation insurance. Without insurance coverage, the homeowner could be held responsible if someone gets hurt on the job or the contractor damages a neighbor's property.
Also check with the Better Business Bureau or other consumer-affairs agency to see if there's a history of unresolved complaints.
5. Ask for a guarantee
The contractor should be willing to guarantee his work. He should guarantee to repair any chipping, blistering, peeling, flaking, chalking, or fading. Typically, this guarantee should be at least two years. If the contractor says the paint itself has a warranty, homeowners should see that as a red flag. The warranty is on the paint only and does not include labor, which costs much more than the materials.
Whether homeowners are repainting as a single home improvement project or as part of a complete remodel of the entire home, hiring a quality house painter is an important step. Being thorough and asking lots of questions will help ensure they get quality work.