Higher education and vocational training are considered to be the building blocks of many strong careers. Some careers, such as professional masonry work, literally use blocks, bricks and other construction-based items to build houses, businesses and more. Becoming a professional masonry worker requires a combination of training and experience. Some people choose to learn on the job only. Other people with aspirations of becoming a foreperson or construction business owner choose to obtain a comprehensive education as well. Is masonry school for you?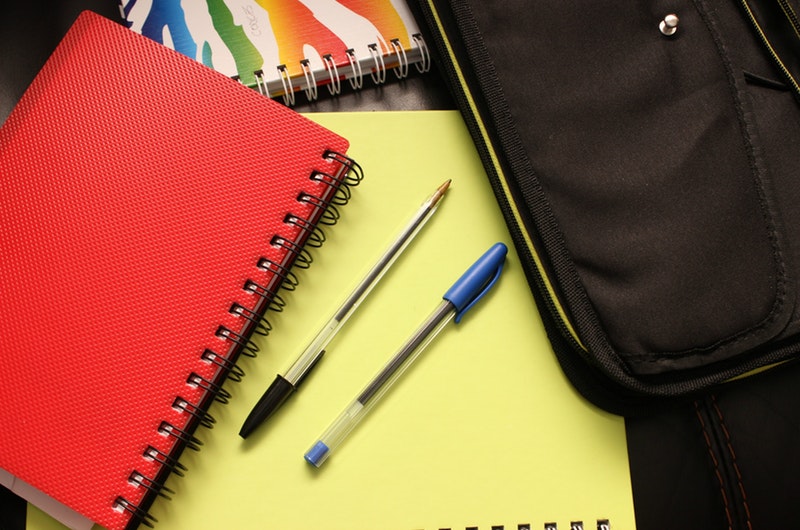 Learning the masonry trade provides a certain amount of job security. There is no shortage of buildings in construction across the nation. What are the qualification requirements for attending masonry school? How long do masonry programs typically last? Read ahead for detailed information on masonry school to discover if this type of training and career are for you.
What is Masonry?
There is no shortage of buildings in construction or repair status across the nation. Therefore learning the masonry trade provides a certain amount of job security. Job security is important during even normal times. The importance of job security has increased significantly in recent times during the global COVID-19 pandemic and the resulting rise in unemployment it created.
Masonry involves the process of using brick, stone, concrete and more to construct buildings, walls and other common albeit structures. Cement, stones, granite and marble, all of which are resistant to fire/heat, are also used. Masonry involves finishing structures. Part of the masonry craft and skill sets also involves pointing, caulking and cleaning processes. Some masons specialize in finishing only and others do it all.
While no college degree programs specific for masonry careers exist, serious vocational/technical schools and certificate training programs are available. Masonry school programs are often combined with on-the-job apprenticeships. This combination of training and experience provides the most comprehensive education possible for aspiring masons.
Types of Masonry School Programs & Training
Masonry is a profession where on-the-job training and experience are vital to excelling in your career. Valuable training is also taught in masonry schools, which is why a combination of certificate programs and apprenticeships is often used. Masonry certificate programs last for approximately two to four semesters. Certificate programs teach how to safely use masonry-specific power tools. Programs teach integral pointing, caulking and cleaning processes as well as basic bricklaying. Stonework and working with/on other surface types is also taught in masonry certificate programs. Masonry certificate programs teach other valuable education perhaps not as accessible via on-the-job training such as cost estimation and the reading of masonry blueprints and diagrams. These latter skills often make the difference between becoming a foreperson and owning your own business or not.
Masonry apprenticeship programs last from three to four years. Length of experience is essential to quality of workmanship and safety alike. Masonry apprentices are trained under the supervision of one or more master experienced masons. Apprenticeships involve a combination of on-site and classroom training and are an integral part of earning your living as a full-time independent mason.
Qualification Requirements for Masonry School
Students applying for masonry school are required to have a high school diploma or equivalency certificate. Masonry students are also required to be at least eighteen yeas of age. No other specific education is required although high-level reading skills are valued and preferred. The ability to read clearly and fully comprehend instruction manuals, procedure manuals and safety policies is crucial to your training and to the job overall.
Masonry apprenticeship programs require 144 hours of masonry-related technical education and/or training to be completed. Apprenticeship completion also requires a minimum of 2,000 hours of paid on-the-job experience. Many masonry programs are partial to hiring veterans, although all viable candidates are considered. The masonry profession requires a high level of physical strength and fitness. Regular lifting of heavy equipment and raw materials is required. The job is performed at a fast and rugged pace. Therefore physical endurance and mental toughness are prerequisites for masonry work. Masons are also required to possess a high level of physical dexterity and mental creativity. The job and training involve moving raw materials into place and shaping them into safe and appealing final structures.
Costs of Masonry School Programs
Masonry certificate and apprenticeship programs vary in tuition charges and other expenses based on several factors. The level of training involved affects the price. The state in which you live affects the price as does individual school tuition policies. Masonry certificate programs cost from just over $1,000 to almost $10,000 depending on the various factors as mentioned above. Whether you are or not a state resident also impacts the cost of your tuition.
Masonry apprenticeships might be included in the cost of your certificate tuition if your school of choice works in cooperation with various apprenticeship programs. Apprenticeships also might cost close to $2,000 extra if not included in your certificate tuition. Licensing and certification fees also apply in some situations and range from approximately $50 to $600.
Benefits & Career Options
Masonry apprentices earn approximately $14,000 to $25,000 per year while participating in the apprenticeship. Full-time masons out of apprenticeship are capable of earning $26 per hour and more. Annual salaries in the upper forty thousands and higher are also typical. The U.S. Bureau of Labor Statistics (U.S. BLS) anticipates a twelve percent job growth rate for masons through 2026. Concrete finishers and cement masons comprise the majority of all masonry-based careers. Jobs as brickmasons/bricklayers, blockmasons and stonemasons are also common, however. A top mason is capable of increasing his or her annual salary and career longevity by becoming a foreperson or construction company owner.