Being able to do house decorating is wonderful, but being able to do house decorating on a budget is even better! Below are some great decorating tips we've put together to give you some ideas in order for you to decorate on a budget.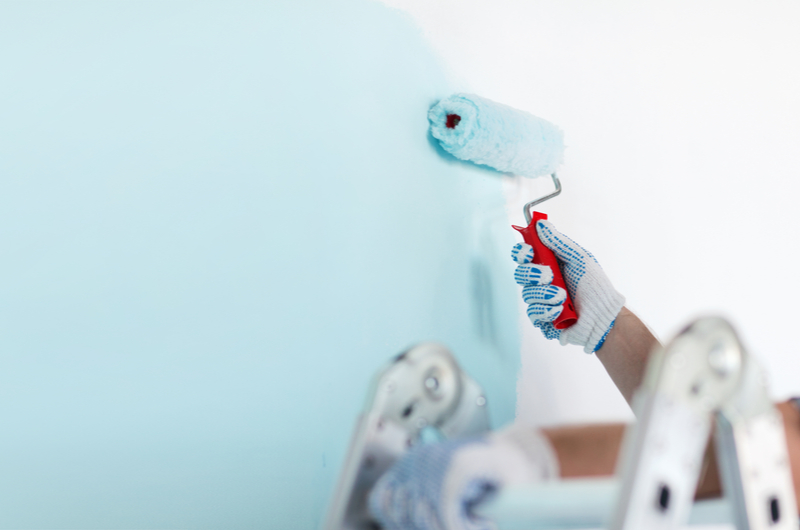 1. Paint
One of the quickest ways for you to get a new, inexpensive look in your home is to use a little paint. You can get a gallon of paint for pretty cheap, but if you have a room that you know will take more than a gallon then paint just one wall in the room and make it your focal point in the room. If you want or need a little more decoration even after the paint is on, then use some paint tape and make some designs on the wall. It looks great and will spruce up a room in an afternoon.
2. Art
Art does not have to be expensive. You can pick up frames at second hand stores or garage sales for next to nothing. If you like the frame but hate the color you can always paint it. But, you can get art from so many places for free. You can print out pictures from the internet that have the theme you are looking for. You can use old calendars that have pictures on them that you love. Or you can put together puzzles and frame them when you're finished with them.
3. Throw Pillows
What better inexpensive way to do some family room decorating than putting in some throw pillows? They add comfort to your furniture and they can add a pop of color to any room. And, if you get tired of them being in one room, you can easily move these around and change them out with no trouble at all.
4. Nature
You can easily decorate any room using anything you can find out in nature. Out in nature you have leaves, pine cones, cattails, and so many other things. You can get a vase, some cheap spray paint and paint some pine cones. Put them in the vase for a great centerpiece on your dining room table. This works especially well for an autumn or Christmas decoration.
5. Baskets
Anything you can imagine can go into a basket so use those all over the house when you are decorating. You can tie a little ribbon on a basket and roll up some wash cloths and a hand towel or two and put it on your bathroom cabinet. You already have the wash cloths and towels so you're halfway there.
6. Candles
Using candles to decorate your house is easy too. They can go anywhere in your home and you can switch them out from room to room so the same candle isn't in the same place all the time. Not only easy to do but also nice to look at.
7. Refinish or paint furniture
Do you have an old piece of furniture in your house? Then to redecorate using what you have, buy some paint to paint it or refinish it to give it a new glow. These are both great ways to make an old item look new again.