Buying living room furniture doesn't have to be a daunting experience. With a bit of advanced preparation, there are great deals on quality furniture available to anyone wanting a new look or style. Whether the living space is used to frequently entertain guests or for family fun, the furniture should be functional, yet fit the style of the home and the specific look the buyer wants to achieve.
There are many reasons to look for new living room furniture. Maximizing the space is important of the room is used frequently. Quality and durability are also important if space is used for a family or for entertaining and enjoyment. Space should have enough seating to comfortably accommodate most or all people in the room.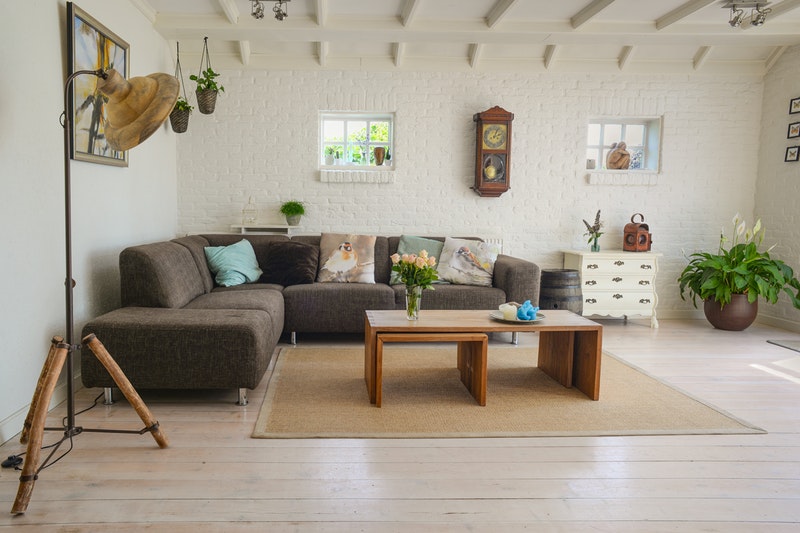 Finding the Best Deals on Living Room Furniture
To search for the best deals on suitable pieces for a living area, find local stores that tend to use real wood. Particleboard and pieces made with wood veneers don't last as long. While real hardwood is more expensive, it can be more cost-effective in the long run. This is particularly true of pieces intended to last a decade or more. It helps to talk to dealers and get more details on how each piece is made.
When it comes to construction, wood joints are better than glue and nails. Wood joints used to put furniture together are stronger and designed to be functional for a long time. Quality pieces are always made with proper joints. Learn what good joinery looks like before heading out to the local retailer or shop, to avoid buying poorly built pieces.
What to Consider When Shopping for Living Room Furniture
The fabric is always important in buying home furnishings. Sturdy fabrics may be more important that patterns and designs if the pieces will be used frequently. Dark colors and stain resistant fabrics in tweed or linen are best for homes with pets and children, or for spaces intended for frequent use.
When to Find Deals on Living Room Furniture
Local home furnishing retailers often have sales before their Spring collections arrive. The best time to get quality pieces at great prices is in February, when stores want to reduce existing stock to make room for the new styles soon to arrive. Sometimes furniture stores will offer half off pricing at this time. It's also a good time to buy furniture with more neutral fabrics. Neutral fabrics are always a good idea, because a room's accents can easily be changed and throw pillows can be used to add simple splashes of color.
Simple styles are often priced lower than more ornate styles. They can be used in rooms with a more classic style, by adding classically styled end tables and accent pieces. While simple styles work for many different situations, each piece should be comfortable and look inviting.
Space and configuration is important to maximize space when looking for quality furniture for living spaces. It's a good idea to plan out where the new pieces will go. Using a tape measure to measure the spaces intended for the new pieces is also a good idea. Sofas, couches, easy chairs, and loveseats come in a variety of lengths and widths. They should not be so large that they take over the space. At the same time, they should be large enough to be comfortable for seating.