Buying a car isn't an easy decision. There are a lot of factors to consider before getting a car such as style, affordability, and mileage. From older, more recognizably reliable brands such as Mercedes, to the newer Tesla, there are so many car brands to choose from. It's our goal to help you understand the best car brands so that you can pick the right car for you.
BMW
BMW stands out as a brand for a lot of reasons. One of those reasons is the BMW Individual Collection. Through this individualized collection, you can truly express your personality through your car. You can find a car with custom colors, extremely exclusive materials, and even more personalized details.
Almost anything is possible with the BMW Individual Collection. The amount of options are almost endless. These customizations allow you to express yourself in a car that you can design to be your very own.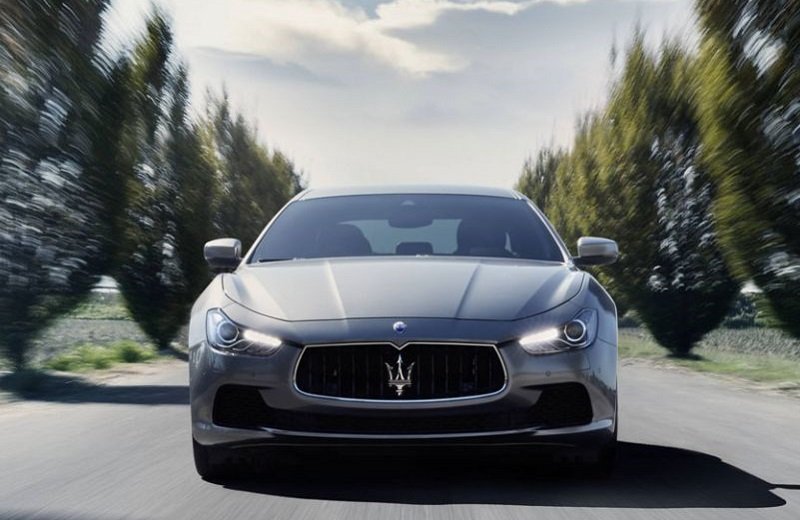 Audi
Audi is one of best car brands, and in large part due to their integration with technology. In 2020, Audi is boasting their new features and styling treatments. There are some improvements across many Audi vehicles such as driver assistance improvements, additional personalization options, and even more infotainment systems. Audi really strives to stand out this year, and deserve to be considered for your next car.
Jaguar
As a brand, Jaguar intends to stir passion in its customers. That's why their designers and engineers work together to develop a perfect combination of responsive performance features with a dramatic, eye-catching design that will make everyone stop to stare at their cars. Their performance and look can speak for themselves; Jaguar definitely deserves to be in the running for best car brands, especially for 2020.
Bentley
Bentley has gotten famous over the past 100 years first and foremost because of its craftsmanship, technology, and power. They're already looking to the future of their brand and are moving towards an all-electric product catalog. With the ever-growing need for electric cars and more eco-friendly options, this will see their brand grow even more in popularity. 
In terms of technology, their cars offer a carefully curated range of intelligent and user-friendly technology options such as Artificial Intelligence and natural elements.
Dodge
Dodge started as a small company when they were first founded and has since worked towards becoming the primary American maker of cars, SUVs, and minivans. They are typically known for their "muscle" cars.
If you're considering a Dodge car as your next car, it may be because of their eye-catching fender flares or because of their impressive suspension and performance tires. For example, their completely redesigned Charger SRT Hellcat Widebody car says it all.
Ford
If you're considering Ford as your next car, it may be because it's one of the most dependable options. Ford has been known as a brand for their family values, so you're not buying just a car, it's more of a promise. There are a lot of Ford cars to choose from, whether it's a hatchback or sports car, Ford has you covered. They have also added new safety features, to ensure you have your Ford for a long time.
Jeep
If you're looking for a reliable and tough vehicle you can have some adventures with, the Jeep brand is for you. It's a very established and highly trusted brand among consumers and has a lot of customization options for all your needs. For example, if you're hoping to use it primarily for off-roading, then the Jeep Wrangler has removable doors. Each Jeep model gives its consumers a variety of options to look at, each with its own features.
Hyundai
Hyundai has come a long way since it started. They now offer a variety of vehicles that boast great features, good quality, and most importantly the best warranty in the auto industry. They have what is famously known as America's Best Warranty, and it's not an empty promise. Their warranty helps reassure you during your car buying journey.
Honda
Honda is an award-winning company, and would be an excellent choice for your next car. An important factor to consider when buying a car is its resale value, and it's one that stands out for Honda. We know you're buying a car and not selling it, but it's still important to think of your future with the car. As far as used cars go, Honda is known for being one of the best car brands to retain their value. Many models such as the Fit, Accord, Civic, and CR-V have gotten noticed specifically for their exceptional resale value.
Rolls Royce
If you're looking for a car that you can brag to your friends about, a Rolls Royce may be the choice for you. A Rolls Royce is one of the most unique cars out there, so it's great for those who are looking to stand out amongst all the other cars. Rolls Royce cars are made of exceptional materials, so you know you're buying something of quality the second you see a Rolls Royce.
Mercedes-Benz
Getting a Mercedes-Benz would be an excellent decision for you if you're considering getting a high-tech car. As a brand, it is known as one of the most high-tech car bransd in the country. They have a reputation specifically for taking the lead in terms of technology development and innovation. If that's not enough to convince you, they also introduced crash-testing, which ensures your car's safety.
Nissan
Nissans take care of you if you take care of them. Their cars as a whole are extremely durably built and tend to require very minimal maintenance as you use it. They will run smoothly for a long time and should you ever need to get your Nissan maintained, you can work with car specialists specifically knowledgable on Nissan cars.
Tesla
Tesla is the newcomer to the competition, and definitely deserves to be mentioned as a strong contender in the "best car brand" category. They specialize in electric vehicle manufacturing, where they have a battery energy storage through its acquisition of SolarCity and solar roof file manufacturing. They have very sleek models, and offer a lot of different customizations that consumers can choose from.
Toyota
Last but not least, Toyota deserves a mention in this comparison. Toyota is known for being best in its class when it comes to safety. They've received top safety pick awards, and their newer models feature the Star Safety System which has a lot of great safety features and comes as an option for all new vehicles. In terms of lifespan, Toyotas tend to last a lifetime, and when you're done with it and ready for your next car, selling your Toyota parts can also give you a great return of investment.