Every Christmas, there are the top 10 most popular gifts for men and this year is one for the books. There are plenty of options out there for all the men in your life. This year, the top 10 gifts are: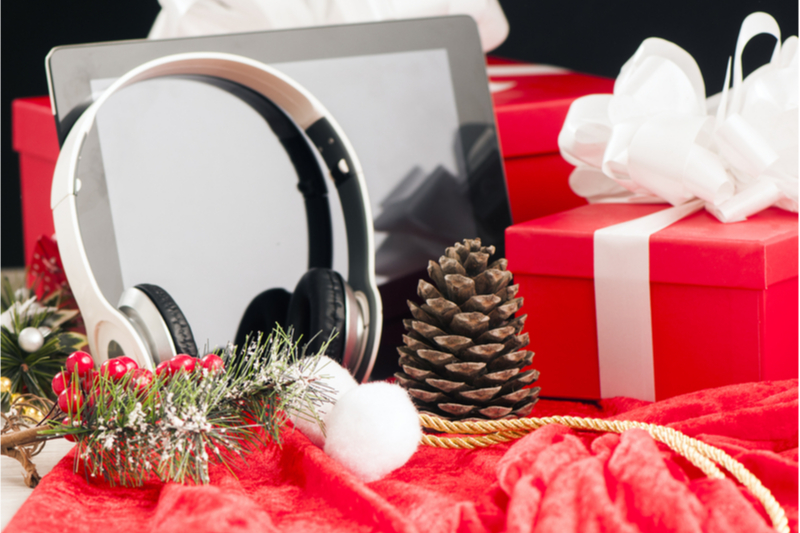 The Movado watch is one of the hottest mens watches today. This brand owns a reputation for being creative, artistic and provides high quality timepieces. The brand name means "always in motion" and has become an increasingly popular brand of watches due to the design and quality. The company has been around since 1881, but was rebranded about 25 years and continues to grow in popularity. They have received many awards and patents over the years, making them one of the leading watch brands. If you are looking to give a gift to someone special, this is the perfect gift!
Price Range: $350 – $1000
YETI is a newer company that came onto the scene in 2006. Their products have the reputation for being heavy duty and meant to withstand the outdoors. They have expanded their products exponentially in the past few years. They originally started out with just coolers, but have expanded into other drinkware, bags, chairs and more. They are still very well known for the coolers, but their new products and taking the market by storm as well. Any YETI product is a guaranteed crowd pleaser for any gift.
Cooler Price Range: $199.99 – $499.99
Rambler Price Range: $19.99 – $129.99
Bag Price Range: $49.99 – $399.99
Chair Price Range: $299.99
Birchbox Man is a monthly grooming and lifestyle subscription box service for men, very similar to the Dollar Shave Club, but with more products offered. This is a great gift for any guy. There are various collections that you can subscribe to, depending on what they would like. You can also hand pick every item month over month so you can vary up what is received.
Subscription: $10/month
The Amazon Echo Plus is the latest cosmetic upgrade from the original Echo Plus. This is an Amazon Alexa product that is voice activated and can communicate with smart home sensors. The sound quality and bass of this new version is sure to be a crowd pleaser. This is a perfect gift for those who are looking for the ease of assistance from Alexa paired with amazing sound quality.
Starting Price: $149.99
Bose is one of the leading brands in the wireless speaker industry. The sound quality of their speakers is out of this world. Their most popular model is the Bose SoundLink 3. The sound performance of this particular model is unlike any other mobile speaker of this size. It connects wirelessly to your smartphone, tablet or any other Bluetooth device. The form and functionality of it is unmatched against any other speaker of its size. Sure to be a great gift for anyone!
Starting Price: $229.99
Bose is also one of the leading brands in the wireless headphones industry. The sound quality of their headphones embodies the same quality of their wireless speakers and the noise cancelling feature is unmatched against any of its competitors. They also have direct access to Amazon Alexa and the Google Assistant for simple voice controls. This makes a great gift for a husband, dad or another loved one.
Starting Price: $349.99
For most men and women, you can't go wrong with whiskey! There are a variety of whiskey brands and whiskey products you could give as a gift. One of the more popular options is a Whiskey Decanter Set. There are standard and customizable options. Typically a whiskey decanter set includes a whiskey decanter and 2 whiskey glasses. If you prefer to customize them, to make it a more personal gift, there are plenty of options out there to do so. This makes a great gift for both men and women.
Price Range: $29.99 – $299.99
Another great gift, especially for men who like to cook, are steaks! A good steak makes a great gift. There are plenty of options for gifts such as this. Many companies offer meat gift baskets, specifically steaks. Other companies offer a gourmet food basket which may include meats, cheeses, dry rub, etc. There are so many options, you can hand pick exactly what you want. This is a great gift for anyone that loves food, especially meat!
Price Range: $19.99 – $149.99
Drones hit the market a few years ago, but they continue to be a hot seller and popular product today. There are many drone manufacturers today, but the leading is still DJI Innovations. They are a company from China with offices all over the world. They have a variety of drone models that tailor to all drone users. All of their drones have a built in camera and the ability to use your mobile device to control. This is a great gift for those who are into gizmos and gadgets!
Price Range: $399.99 – $2,999.99
For those into gaming, the Xbox One X is the most powerful gaming console available today. It offers 40% more power than any other console. The games that can be played on this a limitless and the quality is unmatched. It has a 4K Blu-ray player built in that provides more immersive gaming and entertainment. The Xbox One X can be used for gaming as well as streaming movies and videos. This is a great gift for any gamer!
Starting Price: $449.99
You can't go wrong with any of the gifts above. Each would make a great gift for any guy, depending on their interests. Happy shopping and holiday season!