When life's challenges create unexpected financial hardship your credit rating often suffers too. Personal situations also cause consumers to make unintentional financial mistakes, which also damage credit ratings. The top credit cards for repairing bad credit help raise credit scores and rebuild creditworthiness over time. What types of credit cards help repair bad credit? Secured credit cards are designed to help repair your credit as quickly as possible. Read ahead for information on the top credit cards for repairing bad credit today.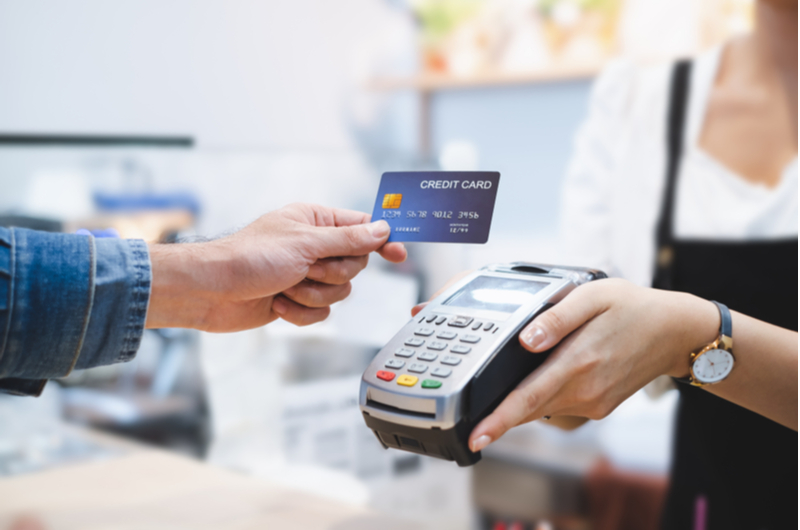 Secured Credit Cards 101
A secured credit card is a collateral-based credit card account funded by the cardholder in advance to establish a pre-specified credit limit amount. Most secured credit card accounts are opened with a minimum required deposit of $200. Processing, application and annual fees might immediately be deducted from your deposit, starting you pit with a much lower credit limit than expected. The annual percentage rates (APRs) charged to secured credit card accounts are almost always significantly higher than those charged to other types of credit cards. For example, the lower your credit rating is, the higher your APR is likely to be.
What are the benefits of opening a secured credit card account? Some companies double your credit limit once your first deposit posts, although usually only cardholders with mid-level FICO scores qualify. Fees and APRs might be higher, but secured credit cards create a path for better credit when no other solution is available. The main benefit provided by secured credit cards is the ability to rebuild your credit score quickly by making on-time payments for six-to-twelve consecutive months.
Secured Credit Cards – Costs & Risks
Risks of opening a secured credit card account include losing your deposit money to high late fees if you miss your payment due dates. Credit limits are low, but APRs and annual fees are high. Therefore it is important to make all payments on time and above minimum until:
Your credit limit is raised.
Your APR is lowered.
Your FICO score increases.
You qualify to open unsecured credit card accounts.
Top 4 Credit Cards for Repairing Bad Credit in 2021
The best credit cards for repairing bad credit have similar features to the best regular credit card accounts. Low APRs, low or no fees, quality customer service and cash back/bonus perks are all valuable features. Some of these might not be available on secured credit cards, however. Top credit cards for repairing bad credit have the important feature of allowing you to open a revolving credit account you are otherwise unable to obtain. Certain credit cards for repairing bad credit stand out above others. The top 4 credit cards for repairing bad credit in 2021 include:
Capital One MasterCard.
Petal 2 No-Deposit.
OpenSky Secured Visa.
Discover It.
1. Capital One MasterCard
The Capital One Platinum Secured MasterCard is one of the most popular secured cards available. Why is it popular? Capital One adds $200 to your credit limit once you are approved and your initial required deposit posts. Compared to many other secured cards on the market, the Capital One MasterCard is unique in this way. Required deposit amounts range from approximately $49 to $200. This low deposit requirement is also unique compared to many other secured cards today. The APR is a variable 26.99 percent, but no annual fee is charged. No cash back or purchase rewards programs are included with your Capital One MasterCard account. An increase in your credit limit is considered twice a year based on each consecutive six months of on-time payments, however.
2. Petal 2 No-Deposit
How does the Petal 2 No-Deposit Credit Card compare to other credit-repairing credit cards in 2021? One unique benefit is the account requires no secured deposit. Another benefit is how pre-approval status is determined using soft credit checks, which do not ding (lower) credit scores when processed. Variable APRs ranging from 12.99 to 26.99 percent are assessed based your FICO scores and verifiable income. Do you have a former or in-process bankruptcy? The Petal 2 No-Deposit credit card is likely not for you, if so. This card does have a cash back program for specific purchases and vendors. Cash back amounts are raised from 1-1.5 percent after twelve months of consecutive on-time payments. What is the best feature of the Petal 2 No-Deposit credit card? Late fees excluded, this credit card company charges no annual or other fees to its cardholders.
3. OpenSky Visa
The best feature of the OpenSky Secured Visa Credit Card is no credit checks are required for approval for new customers. The secured deposit amount required to open an account is $200 and only customers eighteen years or older are approved. The variable APR is 17.39 percent. A $35 annual fee is also charged. This secured Visa credit card is accepted the world over and its APR is average compared to other similar cards. What is the best feature of the OpenSky Visa credit card? The lack of a required hard credit check to qualify for this account does not lower your credit score for the inquiry.
4. Discover It
The Discover It Secured Credit Card is beneficial for consumers with no, limited or poor credit histories alike. Why is this credit card one of the best credit-repair cards available in 2021? No annual, monthly or processing fees are charged. Let fees might apply if you miss your payment due dates, however. Your $200 required secured deposit is refunded if your application is denied. Up to two percent cash back is available on most purchases. For the first twelve months Discover also doubles all your rewards amounts. Your initial variable APR is 10.99 percent, which increases to 12.99 percent after six months. Approved Discover It cardholders are required to have a valid checking account in good standing, no pending or prior bankruptcies and a documented positive debt-to-income ratio to qualify.