Get started on your sociology degree today by learning what great career opportunities your education makes possible. Sociology is the scientific study/analyzation of various religious, behavioral, cultural and political constructs forming society today. A sociology degree helps you understand why people act in specific ways. Sociology examines gender-based absurdities such as women receiving lower pay than male coworkers doing the same jobs. Sociology also studies the impact of marriage, criminology, sexuality and ecology on our society historically through today.
What are the requirements for obtaining a sociology degree? What careers are available to sociology majors post-graduation and what degrees are needed to earn the best pay? Read on to discover how to get started with your sociology degree and pursue the best possible career for you today.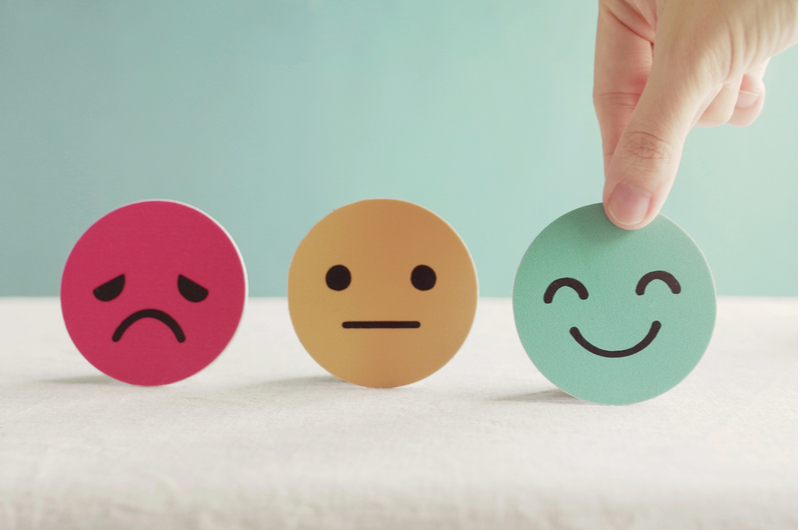 How to Obtain a Sociology Degree
When pursuing any college degree it is vital to first gain perspective on multiple aspects of the advanced education process. The first step to take involves assessing your career goals. Sociology is a broad subject with multiple exciting branches of career fields. It is important to choose an area of specialization when enrolling in a degree program. Choosing between traditional, online & hybrid schools is another aspect unique to modern education. Knowing what amount of tuition you can afford and finding financial aid to pay the rest is imperative, as is understanding the college application process (and preparing all necessary documentation).
Deciding on a Sociology Career Field
A sociology degree helps you obtain a career with multiple possible paths. Associate's, bachelor's, master's and doctoral degree programs are all designed to get you jobs in specialized fields of sociology. Sociology certificate programs help you gain entry-level positions, licenses for teaching in specific U.S. states or opportunities to advance your career. Jobs in research, education, government, social services, the justice system and business are all available to sociology graduates today. The type/level of degree you need is largely dependent on the type of sociology-based career field you pursue.
Traditional, Online & Hybrid Schools
Education in 2021 is different than it was less than two years ago. Online colleges/universities existed before the COVID-19 pandemic forced most institutions to implement comprehensive virtual learning systems but actualization was not as prevalent as it is in 2021. Students today have the choice between traditional, online and hybrid schools. Studying on-campus often involves a commute or relocation, both of which carry respective expenses. Online studying is convenient. Virtual learning also offers the same quality education as traditional campus environments but lacks the personal interaction some students desire. Hybrid learning institutions offer a combination of traditional and online learning platforms. Choosing between one of the three primary types of learning in modern times is an essential part of the process en route to obtaining your sociology degree. 
Attending Accredited Schools
One of the most important aspects of choosing a school is applying to a program run by an accredited institution. AccreditedSchoolsOnline.org is a website designed to help you locate online degree/certificate programs with accredited status. The U.S. Department of Education is a reliable source for researching traditional (on-campus) degree programs today. Why is choosing an accredited school important? Accredited institutions are validated by official accrediting agencies and facilitate high levels of training/learning at (or above) regulated standards. An accredited degree is also more valuable to prospective employers and potentially bolsters hiring & salary status, even for entry-level positions.
Paying for Tuition & Financial Aid
Obtaining financial aid to pay for some or all your college tuition is another vital part of the advanced education process. Your individual/household financial status are assessed by the school or schools to which you apply. Finances are also assessed by U.S. state/federal governments. Submitting the free Federal Application for Financial Student Aid (FAFSA) form lets you know if you qualify for financial aid such as Federal Pell Grants and other government-sponsored assistance. The school where you attend might also offer financial and merit-based grants and/or scholarships if you meet qualifying conditions.
Applying for Degree Programs
Applying for a sociology degree program requires consulting with the admissions office of your preferred school(s) and submitting your application(s) online or via the U.S. mail. It is advisable to apply with several of your preferred schools to increase the chances of acceptance. Common documents and information required when submitting college applications includes your: 
Name & address.

Official status as a U.S. citizen/resident.

State-issued driver's license/photo ID or U.S. passport.

Social Security Number (SSN).

Applicable individual/household financial records.

Personal/academic/professional references (the latter as applicable).

High school transcripts &

SAT

scores.

Information stating your personal/academic merit & additional enrollment qualifications. 
Unique Sociology Program Requirements
Every school has unique grade point average (GPA) requirements for enrollment acceptance. This is also true for each level of degree pursued. For example, higher GPAs are commonly required for pursuing master's degrees than for high school graduates pursuing associate's degrees. This is not always the case, however, and it is therefore crucial to verify specific GPA requirements prior to enrolling in any institution.
The type of career pursued also impacts various requirements pursuant to your sociology degree. While solid academic foundations & undergraduate performances are necessary, it is reported by the U.S. Bureau of Labor Statistics (U.S. BLS) how most sociology jobs actually require master's or doctoral degrees as conditions of employment.
GPA requirements for each level of sociology degree are commonly tiered. For example, you might need a minimum 2.5 GPA to enter college to begin pursuing your sociology degree. Once you reach associate's degree status (after approximately two years) you might need a 3.0 GPA to continue pursuing a bachelor's degree. Prerequisite courses include mathematics and English. Social studies and history are also common prerequisites for sociology degrees. Specific courses potentially required for various sociology concentrations/specializations include:
Social research methods.

Statistics.

Political Science.

Economic sociology.

Organizations.

Race & Ethnicity

Social Movements.

Social Problems/Psychology.
Get Started on a Career with Your Sociology Degree
Sociology jobs pay a median salary of $86,110/yr or $41.40/hr on average but employees with advanced degrees & extensive experience command higher wages. This is especially true for graduates with doctoral degrees and those working for high-profile (including government) institutions in charge of researching and instituting major policy changes. Some of the best career fields in sociology today include:
Youth counselor, community outreach advocate (associate's).

Family counselor, justice administration (bachelor's).

College sociology instructor (master's).

Director of human services (master's).

Market research analyst, university lecturer, political/government research (doctorate).