The old method of shopping for a new mattress is functionally dead, obsolete, inconvenient, and just generally out of date. When one needed to purchase a new mattress in the past they went to one of hundreds of seemingly identical mattress stores and tried hundreds of seemingly identical mattresses, hoping to find the mattress that would work for them. Of course there is no way to truly get a feel for a mattress in a few minutes of testing in a store front. And all the time spent search among functionally similar mattress brands meant stress for the purchaser.
It became easier to instead keep one's mattress well past its use date. Mattresses should be replaced fairly frequently, at least once every 10 years. Of course this is no longer the optimal way to search for and buy a mattress. Today the best method of buying a new mattress is online, from one of a slew of new mattress companies. Without needing to pay for store front space or in person store employees, online retailers are ensuring they can get customers quality, scientifically designed and tested mattresses at affordable prices.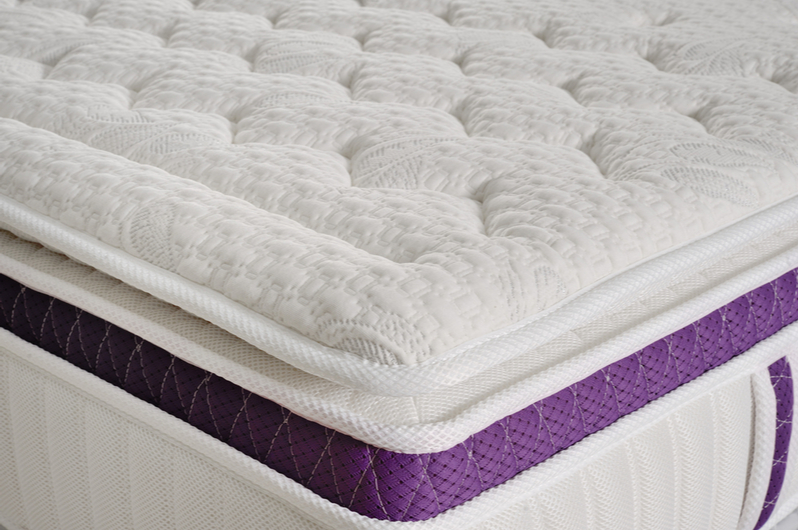 Buying A New Mattress Online:
Online shopping is now the main way of buying almost anything, from cars to groceries. Buying a mattress now has the same level of convenience available to all shoppers. Traditional mattresses filled with metal springs and cheap material are on the way out, obsolete in the face of new mattresses from new, innovative companies. These mattresses are designed with comfort and support in mind, many without the rigid springs of the traditional mattress. Another added benefit is the cost. On average mattresses you buy through online-only retailers will be far cheaper than in store varieties, often up to 50% cheaper.
You can expect to see prices for inner spring foam mattresses in the $800 to $1200 range, while a latex or air bed mattress will cost more, depending on manufacturer. With online mattresses costing you a fraction of the in-store retail cost, you can already see the savings piling up. But the benefits of buying a mattress online doesn't stop at the price of the mattress itself.
Many online retailers understand what an important decision buying a new mattress is. Mattresses are not cheap, and a good chunk of one's money is devoted to ensuring one can get a good night's sleep. That is why many online mattress retailers offer a trial period (usually either 30, 60, or 90 days) with a money-back guarantee. If you don't find the mattress to be satisfactory, you can return it for your money back. Some companies are so confident in their products that they offer trial periods in excess of 100 days!
Here are Some of the Top Online Mattress Brands:
Purple Mattress: Purple Mattress uses their own unique purple support method, The Purple Grid, to ensure their mattresses offer both support and comfort. They currently offer free pillows and sheets with a mattress order. There basic mattress is available for $649, and they have payment plans available.
Casper Mattress: Another top online mattress retailer, the Casper mattress balances support and cooling. They have a 100 day free trial, with no-contact delivery. Their base mattress model, the Original, starts at $595. They offer a 100 day trial, and a 10-year limited warranty.
Tuft & Needle Mattress: This company started in 2012 has shifted their total focus to their customers. They offer high quality mattresses starting at $350 and like many other companies, offer a 100-Night sleep trial and if you're still not satisfied, they'll give you your money-back and come pick up your mattress to donate locally.
Cocoon By Sealy: With various deals, ranging from free sheets to a percentage off the price, the Chill mattress by Cocoon is a great choice. With varying levels of firmness, and a price tag starting at $697, with free shipping, you can't go wrong with the Chill Mattress.
And Many More: The online mattress retail space has dozens of retailers and authorized sellers to get you sleeping on the perfect mattress in no time. With no fussy salespeople to talk to, and access to hundreds of online reviews and extensive trial periods, you can be sure you'll find an incredible mattress that not only meets your needs, but exceeds them.