Whether you're a remodeler or builder, your choice of flooring materials should satisfy your project budget as well as your customers. Well, you can also be fixing your property up as a rental investment. In that case, your flooring materials should also be able to withstand tear and wear forces.
Some flooring choices such as bathroom tiles won't eat you up much. Other flooring options will have to suit your home's style as well as value. In case you're preparing your home for sale, it is advisable to ask local realtors about what homeowners are looking for in that particular area. Moreover, the quality, price, and style of your flooring options should fit the interior décor as well as value of your home.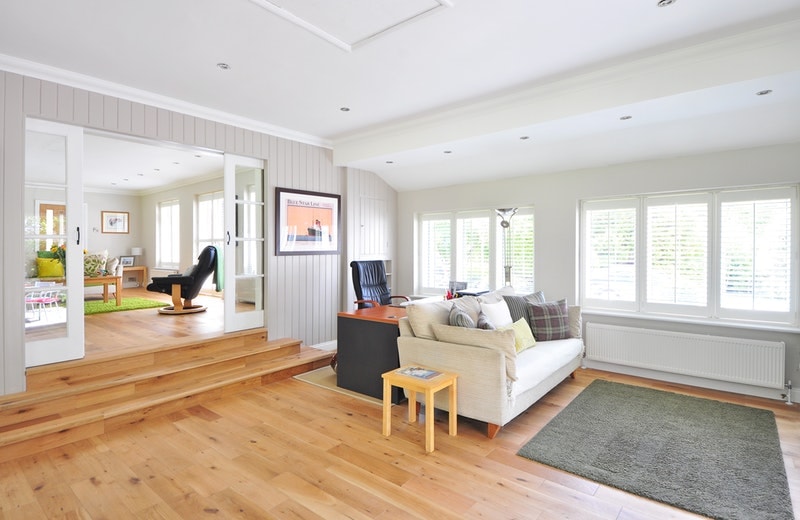 Porcelain or ceramic tile
Tiles are among the best flooring options you can ever have. It has been commonly used for bathroom flooring, but homeowners still use it in the dining areas, hallways, kitchens, mudrooms, entryways, as well as laundry rooms. It is among the most versatile materials available. They vary in color as well as style options.
The durability of porcelain and glazed ceramic tile is commendable. Additionally, they need less maintenance. While tile isn't expensive, it is labor-intensive to install. It requires appropriate subfloor as well as a cement board.
Bamboo and Hardwood
Hard wood flooring is liked by homeowners and renters alike. It makes perfect floors for kitchens and dining rooms but still, they are used for any room. On the other hand, bamboo flooring is almost the same as hardwood in terms of cost, performance, installation, as well as maintenance. Hardwood flooring comes unfinished as well as prefinished in engineering and solid forms. It is easily installed by most builders especially is if done through nail-down. Glue-down installation is more complicated. The fastest and easiest option is the engineered floating floor installation. The only setback associated with bamboo flooring and hardwood flooring is their high cost as well as maintenance. Usually, these flooring options are not suitable for many rental properties.
Laminate
Made of resin and wood pulp, laminate flooring is a low-cost alternative to bamboo flooring and hardwood flooring. You can mimic almost any hardwood flooring style with laminate. Laminate flooring is made up of medium density fiberboard core topped with a thick polymer and photo layer finish. Installation of laminate is easy and quick.
Carpet
Carpet is common and it is an attractive option which comes in many styles and colors. People go for carpets because they are warm, quiet and soft. Anyone can install it and it looks amazing when new. However, they are not designed to be used in the bathrooms or kitchens because they can be easily ruined by moisture and stains.
Vinyl and Linoleum
Vinyl and linoleum come in easy-to-install planks, tiles, as well as sheet forms. They are durable and resistant to moisture. Just like carpets, they come in different colors and styles. They are most suitable for high-traffic and hard-working areas such as dining areas, kitchens, laundry rooms, bathrooms and the like.