In today's world, it is becoming increasingly common for people to have side hustles in addition to their full-time jobs. A side hustle can provide extra income for someone looking for a bit extra cash in addition to a full-time job. From freelance writing and pet sitting to tutoring and app development, there are many different types of side hustles available that suit different skill sets and interests.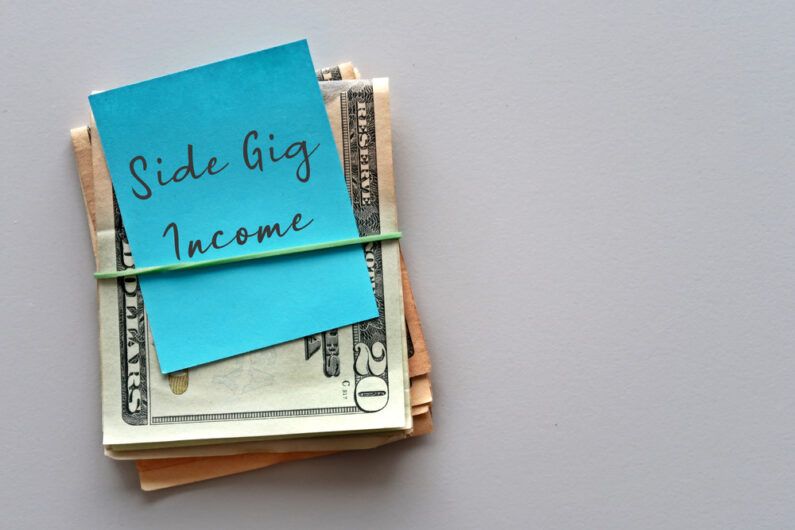 Whether you're looking for an additional source of income or considering quitting your day job in pursuit of something more fulfilling, understanding the ins and outs of what makes a successful side hustle can help you make an informed decision. There are many types of side hustles you should consider, what people should look out for when choosing a side hustle, and tips on how to succeed in your chosen work.
What is a Side Hustle and Why They Are Becoming Popular
A side hustle is a job or activity that you take on in addition to your full-time job. This can range from freelance writing and app development to pet sitting, tutoring, and more. The main reason why side hustles are becoming popular is that they can provide extra income and flexible working hours while providing the potential of turning into a full-time job.
Different Types of Side Hustles to Consider
When it comes to finding the right side hustle for you, there are a few things to consider like what skillset you have, what interests you most, and how much time can you dedicate to this work. Depending on these factors, there are many different types of side hustles available including:
Freelance writing
App development
Tutoring
Pet sitting/dog walking
Selling crafts and art online
Virtual assistant services
Online surveys
Things to Look Out for When Choosing a Side Hustle
When choosing the right side hustle for you, there are some important things to consider. Firstly, make sure that the work is something you're passionate about and that it matches your skillset. Secondly, research the industry and market conditions to understand what type of competition you'll face. Lastly, ensure that you have access to all the resources necessary to succeed in your chosen work like marketing materials, tools, websites, etc.
Tips on How to Succeed in Your Chosen Work
Once you've chosen the right side hustle for you, it's important to stay organized and focused.
Utilize tools like project management software or calendars to keep track of deadlines and goals.
Additionally, create a support system that consists of people who can help motivate or provide constructive advice when needed.
Finally, take breaks regularly as working non-stop can be detrimental to your productivity and mental health.
Finding the Right Side Hustle for You
Ultimately, finding the right side hustle is a personal journey and there is no one-size-fits-all approach. With a bit of research, determination, and hard work you can find the right side hustle and become successful at it. Consider searching for side hustles online now.