When preparing to welcome a new baby, the list of possible purchases may seem both extensive and daunting. For example, one parent may say that a Diaper Genie is an essential thing to have in the nursery, while another may think that a Diaper Genie is worthless and an ordinary trashcan will do the trick. Every parent wants to ensure that their child has all they could possibly need without breaking the bank, but it can seem impossible to know where to begin. Another potential problem is how to let family and friends know which items have been deemed important enough to purchase. A great place to organize all of these items is on a baby shower registry. Baby registries are a fantastic way to let loved ones know which items are most important to the parents for their new arrival, and it also helps to keep track of gifts that have already been purchased. When considering the gifts to place on a baby shower registry, it is best to start with the basics. Every baby needs a child safety seat, baby transport items, an infant bed and a mattress protector, and a layette, and parents can benefit from purchasing a baby monitor and a breast pump, and here are the reasons why these items are so important.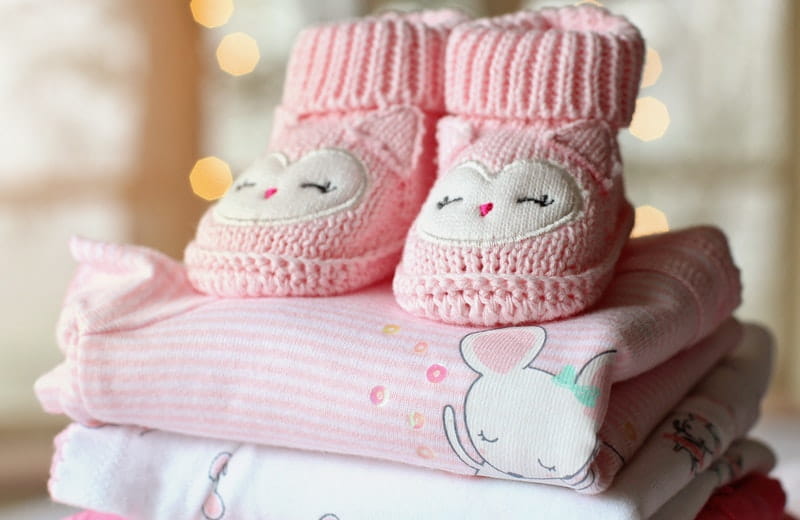 1. Child Safety Seat
This item is obviously important for several reasons. When traveling with an infant, they need to be safely secured to prevent them from being seriously injured in case of an accident. What might not be so obvious, however, is how to select the right safety seat for each child. The most important thing to keep in mind is that all children should be in a rear-facing car seat until about the age of two. When choosing a type of child safety seat, there are two types. Some safety seats are solely meant for infants and can only hold up to 30-35 pounds, while others are convertible and are meant to grow with the child. In terms of costs, a convertible safety seat might be more cost-effective because it will last longer than an infant safety seat. However, an infant car seat may be more convenient when it comes to transporting the baby while they're still small. When it comes to brands, there are several different brands of safety seats, such as Britax, Chicco, Graco, and Evenflo. Each of these is consistently rated in the top five for child safety seats, and it will be hard to make a wrong choice.
2. Baby Transport
One of the most necessary items when transporting a child is a stroller. Just like with car seats, there are many different brands and types of strollers at varying costs. Many brands sell child safety seats and strollers together, so that should make deciding which stroller to put on the gift registry much easier. One baby transport item that should also make it onto the registry is an extra car seat base. If the parents have multiple cars, it will be easier to have more than one base so they don't have to go through the hassle of removing a base each time they switch cars.
3. Infant Bed
Many parents like to have their newborn child close by during the night, both for peace of mind and for a little bit of extra sleep. A bassinet is always a classic and sensible gift to have on the registry. A newer infant bed is the Dock-A-Tot, which allows for safe co-sleeping and is also a great facilitator for tummy time. Pack 'N Plays And, as always, a crib is always a safe and sturdy choice. Some parents may choose to put their child in a bassinet first and then transfer them to a crib when they're a little bit older, but there isn't a right or wrong choice for a baby registry.
4. Mattress Protector
As most adults know, mattresses can stain easily and are hard to clean. Babies are prone to diaper blow-outs and spitting up, and infant mattresses aren't necessarily cheap if bought brand new. A mattress protector can provide an extra layer of protection between your baby and the mattress itself, which will also help the mattress last longer as well. Mattress protectors make for great baby shower registry gifts, and because they vary in price, parents can put multiple on the registry and either pick which one works best for them or have back-ups for later. Either way, a mattress protector is a great addition for a registry.
5. Baby Monitor
Baby monitors have several fantastic uses for parents. When baby is sleeping- either for naptime or during the night- a parent can turn on the monitor and be reassured that if the baby wakes up they will be able to hear them. When it comes to an older child, some baby monitors have a feature that allows the parent to talk to the child without having to enter the room and soothe the child. There are a few different kinds of baby monitors available to parents. Some monitors are more traditional, and just allow the parent to hear when their child is awake. Others are more sophisticated and have video cameras that can be set up in the nursery. Either is a great choice and makes for a great gift.
6. Breast Pump
When a mother decides to breastfeed or exclusively pump to feed her child, she will also need to get a reliable breast pump. There are several pumps available on the market, and whichever she chooses will depend on her and her baby's needs. Two of the most popular breast pump brands are Medela and Spectra. The largest difference between these two is that the Spectra is a closed system, which means that tubing won't need to be replaced as often and the system has less chance of growing mold. Breast pumps are a classic addition to a baby shower gift registry, and will always be a perfect gift for a mother.
7. Layette
A layette is a baby's very first wardrobe. A layette is one the most popular and traditional baby shower gifts, and is typically made up of great items to include on a baby gift registry. Some standard items included in a layette are onesies, swaddling blankets, hooded towels, burp cloths, hats, soft shoes, and scratch mitts. Mothers typically bring their baby home from the hospital in an outfit made up of these items, and all are important items in a new baby's life. They will be great items to gift to a new mother, especially if she is having her first baby.