Are you looking for a more adventurous way to work in the nursing profession? Do you want to expand your experience by seeing different types of medical environments, climates and cultures? If so, then travel nursing may be an ideal career move for you. Travel nursing allows registered nurses (RNs) to take their skills on the road and practice medicine in other parts of the world without making a long-term commitment.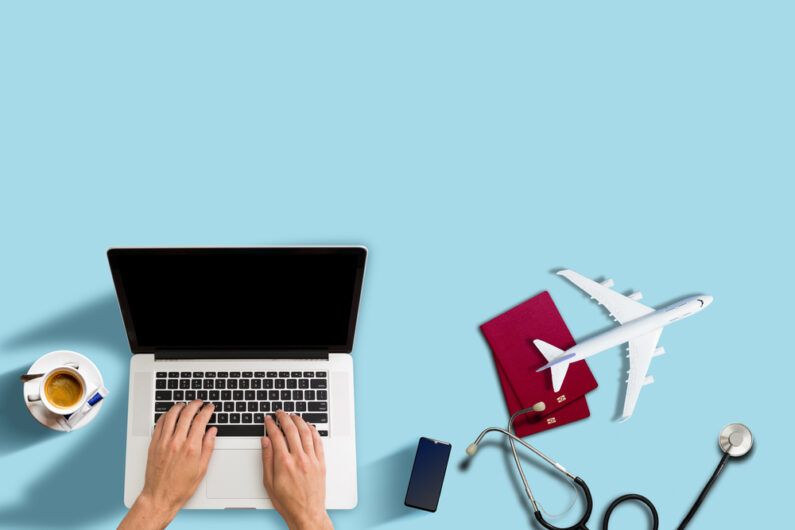 While this opportunity can offer exciting professional development opportunities, it is important that you know exactly what is expected of you as a travel nurse before embarking on this journey. Here are 10 key elements that will help ensure your transition into travel nursing runs smoothly.
What You Should Know Before Becoming a Travel Nurse
1. Have the right qualifications: To become a travel nurse, you must have a valid license as an RN and have completed nursing school or its equivalent. You'll also need to be able to pass the National Council Licensure Examination (the NCLEX).
2. Be open to different cultures: Travel nurses should be open-minded and willing to experience new cultures, as they will be interacting with people from all walks of life throughout their travels.
3. Have excellent communication skills: Communication is key when caring for patients in different parts of the world. It's important for travel nurses to have good bedside manner and be able to communicate effectively with other healthcare professionals, regardless of language barriers.
4. Be prepared for long hours: Travel nursing can involve long days and nights, so it is important that you are physically and mentally prepared to handle this kind of workload.
5. Have an understanding of different medical systems: Every region has its own unique healthcare system, so it's essential that travel nurses understand how their patients' systems work and the best way to provide care.
6. Have a flexible schedule: Travel nurses should be prepared to take on assignments at any time, as they may need to move quickly between jobs due to unpredictable needs in different parts of the world.
7. Be comfortable with change: Along with being open-minded and having an understanding of different medical systems, travel nurses must also be able to adapt quickly to changing environments.
8. Have a spirit of adventure: A strong sense of adventure is essential for travel nursing, as you will be exploring many new places and meeting people from all over the world!
9. Be willing to learn :Travel nurses must always stay up-to-date on the latest medical advances and treatments.
10. Understand the benefits: Travel nursing offers a great deal of financial and professional rewards, including competitive wages, flexible hours, free housing and travel reimbursement.
How Much You Can Expect to Make as a Travel Nurse
Travel nursing salaries can vary depending on factors like experience, location and specialization. However, the median annual salary for a travel nurse is around $73,000 as of 2020. Overall, travel nursing can be an incredibly rewarding experience for those who are looking to further their career and explore the world at the same time. With the right qualifications and an open mind, you could soon be taking your talents on a journey around the globe.
If you are looking for an exciting career change that allows you to be rewarded both financially and professionally, then travel nursing could be the perfect fit for you. With proper qualifications and an adventurous spirit, you can take your skills around the world and make a lasting impact on patients in need.