Open enrollment for health insurance opens soon, beginning November 1st and lasting until December 15th, but there is still a great deal of uncertainty over what health insurance will look like in 2021. It is not uncommon for health insurance plans to experience a few changes from year to year. Experts are predicting a greater shift compared to previous years due to Covid-19. Initially, it appeared Covid-19 was going to cause future insurance rates to skyrocket due to an increase in hospitalizations.
With an increase in hospitalizations, insurance companies are spending more money, leading them to setting higher rates to recoup in the following year. However, this has somewhat been mitigated by a reduction in other medical services. Less patients are making doctor appointments, limiting their visits to emergencies only. Insurance companies are still spending a great deal because of Covid-19, but they are not getting hit as hard thanks to the overall reduction in general health services, especially during the earliest parts of the pandemic. In addition to Covid-19, there are a few other factors which will change what health insurance looks like in 2021.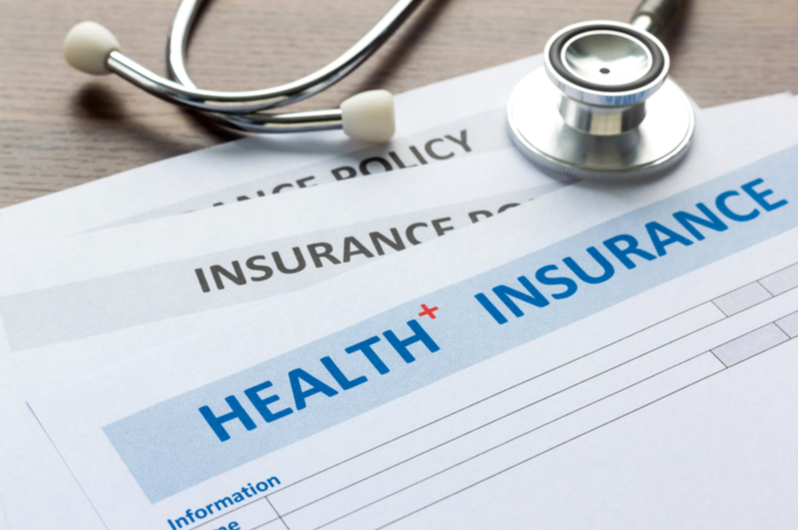 Employer-Sponsored Insurance Plans
Another change because of Covid-19 has to do with general insurance coverage. In 2018, a study from the Kaiser Family Foundation (KFF) showed nearly 50 percent of Americans received health insurance through an employer-sponsored plan. In June of 2020, KFF conducted another study, after the first two months of the pandemic. Almost 27 million individuals lost their employer-sponsored insurance due to businesses either closing or mass laying off employees.
Currently, there are health insurance options available to workers who lost their health insurance because of Covid-19, but these limited plans are ending at the start of 2021. Some individuals will be eligible for coverage through Medicaid or the Affordable Care Act (ACA), but many are in an uncomfortable position where they worked long enough in 2020 to edge out of the financial requirements for ACA coverage.
These individuals have two options, either go without insurance or purchase a private insurance plan. Unfortunately, due to an increase in rates, 2021 is not a great opportunity to buy a private insurance plan. The cost of private insurance varies by location, but on average it costs around $450 a month for individual coverage, and close to $1200 a month for family plans. These estimates are also based on current data, so it is possible the estimated rates experience a slight change heading into 2021.
Preparing for the Worst
Unfortunately, Covid-19 is not solely a 2020 issue. While the United States has gradually started to recover from the earliest days of the pandemic, it is still an ongoing issue. Some researchers predict another surge in Covid-19 cases heading into 2021. Insurance providers must take this research into account when preparing rates for the next year. As of writing, a big concern for healthcare researchers is the upcoming winter season, which also marks the arrival of flu season. There is usually an uptick in the number of individuals getting sick during this period. While they are sick, their immune system is weakened, making them susceptible to other illnesses, such as Covid-19.
Additionally, individuals are less likely to visit a doctor for non-emergency situations. This may lead to patients staying sicker than needed, putting themselves at risk for additional illnesses. Employees are also hesitant to take off work, especially ones who were previously laid off earlier in the year. All of these factors are pushing insurance providers to increase rates for 2021, with some experts predicting a 3% to 5% increase from most major insurance providers.
2021 Wildcards
The 2020 presidential elections pose another uncertainty for what health insurance will look like in 2021. Both presidential candidates have opposing views on healthcare, and there is a strong possibility whoever wins the election will make changes which impact insurance plans in 2021.
The biggest issues relate to the ACA. Joe Biden wants to strengthen the ACA, providing additional coverage for uninsured Americans by creating a new public health insurance option, similar to Medicare. Biden plans to get favorable costs by negotiating hospitals and other medical providers. His plan also emphasizes more coordination among the healthcare community. In recent months, he has also promised better coverage for small businesses struggling with insurance costs.
Biden also wants to offer expanded Medicare coverage throughout the United States. His proposed plan also increases the value of healthcare tax credits, as well as making them more accessible overall. His goal is to place a limit so families will not have to spend more than 8.5% of their income on health insurance. Biden also wants to apply the discounts for the gold plan instead of the silver, which offers much better coverage.
In comparison, Donald Trump views the ACA as a broken system. His administration has sought to remove the ACA with the intention of replacing it with an updated system. He has proposed a few different plans to reduce medical costs, such as modifying existing laws so individuals can purchase insurance across state lines and offer more medically related tax deductions. He has also discussed placing additional regulations on healthcare providers, forcing them to be transparent with their prices. Other proposals include lifting barriers keeping drug providers from selling less expensive versions of existing medicine.
The biggest issue is what happens if the ACA is repealed. There are currently over 20 million individuals receiving insurance from the ACA. Additionally, many younger Americans are able to stay on parent's health insurance plan because of ACA policies. Ideally, a new plan would be put in place to provide coverage, but as of writing no official plan has been proposed.