Plant based food is currently trending at fast food chains, grocery stores, food/cooking shows and more. Plant based proteins are also championed by celebrities and bodybuilders such as Mark Wahlberg, who recently switched to a fully plant based diet for his highly intense workout needs. Plant based foods are definitely all the rage in modern times, but what does eat a plant-based diet mean? What types of foods comprise a proper plant-based diet?
Much diversity exists in the contents of a plant-based diet and lifestyle. One solitary definition of what a plant-based diet is does not exist because so many options are available. What common thread exists between all plant-based food diet varieties? Why are plant-based foods beneficial and what are the top plant-based delivery services out there right now? Read ahead for a fun and informative guide about plant based food options in 2021.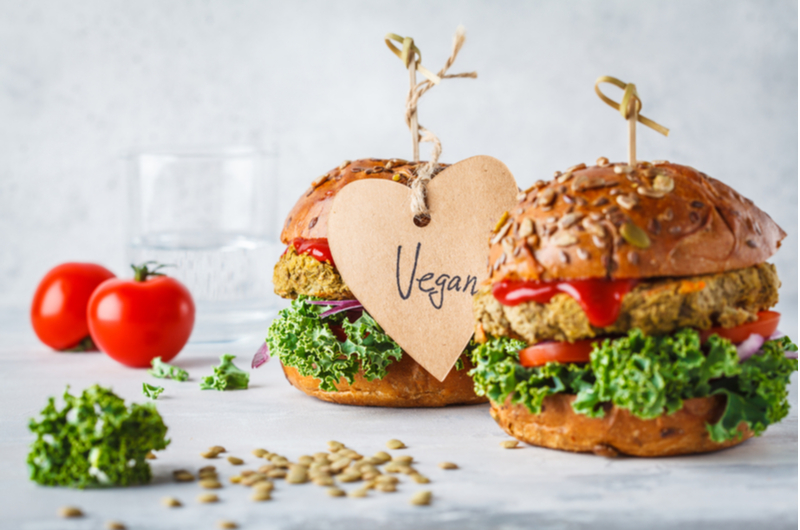 Many Faces of a Plant Based Diet
A plant-based diet is not possible to be defined as a single-definition nutritional option. Significant diversity exists within a plant-based diet and the available choices used to create it. For example, some plant-based diets even contain certain meats and fish, while others contain no animal foods at all.
Plant-Based Vegan
An entirely vegan plant-based diet includes plant foods only. No animal foods whatsoever are consumed by people on a completely vegan diet including even honey, milk/dairy and eggs. Instead, only whole grains, legumes (fruit/seed of a Fabaceae plant) and all fruits/vegetables are eaten.
Plant-Based Vegetarian
Plant-based vegetarian diets focus on plan foods as the core elements for nutritional intake. Whole grains, all fruits/vegetables and legumes are consumable in this diet. Dairy products and eggs are also included in a plant-based vegetarian diet albeit in limited amounts.
Plant-Based Pescatarian
A pescatarian plant-based diet includes many foods like a vegetarian diet plan. All fruits and vegetables, whole grains and legumes are consumable in a pescatarian diet as are seeds/nuts. What is the primary difference between a vegetarian and pescatarian diet? A pescatarian plant-based diet also includes various seafood items, such as tilapia, salmon, shellfish, tuna and more.
Plant-Based Omnivore
It might seem unorthodox or unfitting but certain omnivore diets are capable of plant-based categorization. A plant-based omnivore diet is still centered on plant foods such as fruits, vegetables, legumes and various other plan-based foods. However, limited seafood and meat foods are also included. One example of a plant-based omnivore diet is the Mediterranean diet, in which poultry and fish are consumed significantly more than red meats and olive oil is used as the main source of fat.
Plant Based Diet Commonalities
In spite of all the diversity available, common threads between the varieties of plant-based diets do exist. What do all plant-based diets have in common? Three main aspects comprise the requirements necessary to qualify a diet as plant-based. All plant-based diets are comprised either entirely or mostly of plant foods with limited or no animal foods included. Plant-based diets all consist of whole foods, which means the foods are not highly processed products and are in as natural a state as possible when consumed. Finally, every plant-based diet variation does not contain any refined sugars or chemical-based additives.
Benefits
Benefits associated with eating only plant-based foods are plentiful, which is a primary reason this type of diet is so popular today. The movie Forks Over Knives highlights how changing your nutritional habits in a healthy way also changes your life for the better. What are some specific benefits of eating a plant-based foods diet?
Temporarily leaving the realm of personal benefits, the benefits provided to the global environment from increased plant-based food consumption are monumental. Natural and whole foods have significantly less impact on the environment than do meat-processing plants and cattle farms. The local, regional, national and global environment is collectively spared from more pollution and chemical/waste product absorption when people eat more plant-based foods.
Plant-based diets help increase your daily energy levels. Losing weight and keeping it off you are also easier when consuming a plant-based diet. Do you want to live a healthier lifestyle and also live longer? Plant-based diets are known to help reduce the risks and/or effects of certain cancers, heart disease, inflammation, type-2 diabetes and more.
Top Delivery Services Available Today
Plant-based foods are available for delivery from top delivery services in 2021. Plant-based foods are also available on chain, franchise and top restaurant menus around the country. For example, Wahlburgers has added a highly popular Walhburgers Impossible Burger to its nationally available menu for dine-in, takeout and delivery services. The 4 Rivers Smokehouse in central Florida is primarily a smoked meat establishment but the restaurant recently added a Beyond Burnt Ends plant-based item to its dine-in, takeout and deliver menu as well. What are some other top plant-based delivery services available out there today?